BASINGSTOKE STAGE SCHOOL

YOUTH THEATRE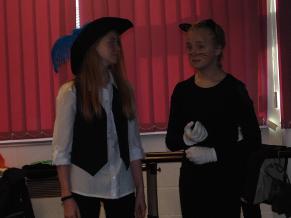 Our Youth Theatre is aimed at dedicated and serious performers aged 13-17yrs. Workshops consist of advanced acting skills, devising, physical theatre, musical theatre, script work and using the works of theatre practitioners within practical means.
Members in this group are challenged to a very high level and therefore a huge amount of discipline and maturity is essential to join the Youth Theatre.
We aim to produce outstanding, high quality theatre at a
pre-professional level.
Youth Theatre joins the entire company in our main productions and feature as an independent group in our Revue shows.
THE BASINGSTOKE STAGE SCHOOL YOUTH THEATRE IS RUN BY
JOHN EDDIE AND AMY JONES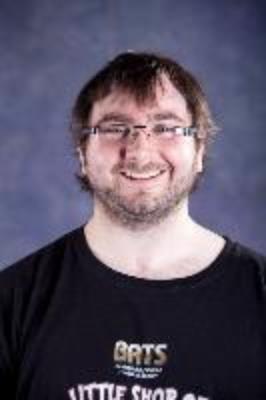 JOHN EDDIE





I have been a member of Basingstoke Stage School since 1998 when I was 12 years old, and can imagine still being here when I'm 112.

I became Junior Leader at 15 but moved away to the west country the following year and had to take a few years off (although I would often come back to keep in touch and see how students were progressing). I came back in 2006 (aged 21) as a teacher and got straight into directing and managing the technical elements of shows and have done this ever since.

I have many years of experience both performing and behind the scenes in the Theatre world, as well as directing our shows from both a performance and technical point of view. My specialist areas are Musical Theatre and Technical Theatre, in particular lighting design.

I've had the pleasure of both working and performing alongside Amy for many moons! It is great to have someone so in tune with me and to be able to throw around ideas and push theatrical boundaries.

It is so good to know that we are at the forefront of a new adventure for Stage School. The chance to work with young people who have a true passion for the Theatre, like Amy and I, and push their limits to explore areas they may not have thought about before is a complete thrill and honour.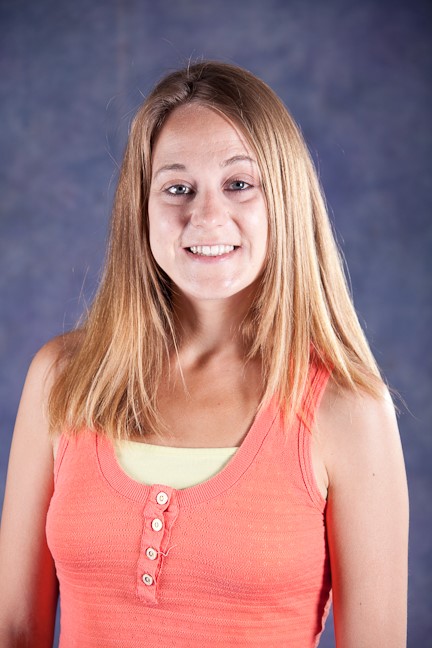 AMY JONES
I have been a member of Basingstoke Stage School since 1997 when I joined at the age of 10 - and I still haven't left! At the age of 16 I became a Junior Leader before starting to teach. I have directed many of our shows over the years and I'm now really excited to be leading the Youth Theatre with John.
John and I go way back and I've known him through Stage School since 1998. We have a really good working relationship and are able to constantly bounce theatrical ideas and just make it happen!
I have a lot of experience performing in the Theatre both as an actress and a dancer. My main area of specialism from my training is Devising and Physical Theatre. I have also taught Drama and Performing Arts up to A Level.
The Basingstoke Stage School Youth Theatre is an element of the school I am very much passionate about. Being able to produce fantastic work with such hard working young performers is a real honour.
Our first live performance as a Youth Theatre was in the Free Choice Spring Revue in March 2016 with a devised acting piece called 'Forgotten Victims'. This was based on the true stories of those who were neither killed nor injured during the 7/7 bombing attacks in London, 2005...they simply walked away. Through a collection of monologues and the re-enactments of individual's stories , this talented group sensitively allowed the audience to explore the stories of those "forgotten" in the media after the attacks.
Other performances to date include:
Romeo & Juliet
The Slave Trade
One Short Day
Musical Medley