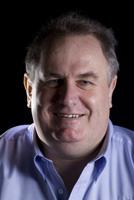 Stage School Principal
TEACHER OF JUNIOR/SENIOR STAGE SCHOOL & RISING STARS
I was Head of Drama at Brighton Hill Community College from 1994 to 2011 and I started Stage School on January 5th 1980. I trained at LAMDA (London Academy of Music and Dramatic Arts) and I oversee all aspects of delivering weekly lessons from sending out the invoices, paying the bills, co-ordinating the rehearsals and advertising and lots of other duties too numerous to mention.
Stage School is as busy as ever 35 years on and I love every bit of it! I have a fantastic team that help me deliver our weekly sessions and many of them used to be child members themselves.

Over the last few years I have seen children coming to us whose parents used to be members.
Come and join the fun!
SPECIALIST AREA / TRAINING: Classic Theatre, LAMDA examinations,
Musical Theatre, Shakespearian Acting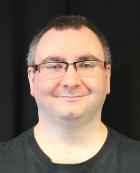 I started as a child member of Basingstoke Stage School at the age of 12 back in 1998. I came back as a teacher in 2007 after living in Yeovil for a short time. My main responsibility now is looking after all the technical needs for Stage School's productions and teach the Youth Theatre group with Amy.

As the Sound and Lighting Manager, I am responsible for running the shows once we are in the Theatre and sorting out any technical issues. I also co-ordinate the music and sound needed for rehearsals leading up to our productions, as well as produce our show DVDs.
I work just outside Reading as an IT Technician. Stage School remains a big part of my life - and it always will be!!!

SPECIALIST AREA / TRAINING: Musical Theatre, Technical Theatre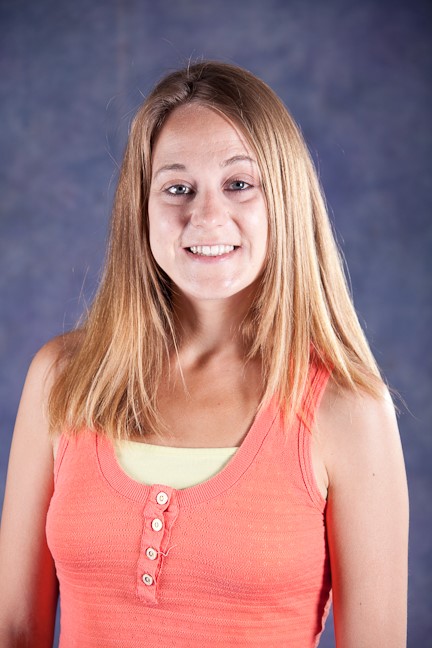 I joined Stage School in 1997 at the age of 10. My favourite role I played as a member was Susan in 'The Lion the Witch & the Wardrobe' in 2001. It was my first principal role and I was very excited! Stage School was a very important part of my childhood and it still is today. I started teaching here in 2005 and over the years have worked with all three of our age groups and directed many of our shows, my favourite being Peter Pan the Musical in 2008 and again in 2014. I currently teach the Youth Theatre group along with John.
Stage School is very busy and vibrant and this is what I love about it. Things flow like an express train and when we finish one project we begin the next almost straight away...this is what makes Saturday mornings so fun and exciting!

I studied at the University of Winchester and graduated in 2009 with a BA Honours Degree in Performing Arts. I now work as a teacher.

SPECIALIST AREA / TRAINING: Devising, Mask, Physical Theatre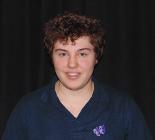 TECHNICIAN OF
JUNIOR/SENIOR
STAGE SCHOOL &
RISING STARS
I started at Stage School as a child in 2004 and now I help with the running of sessions. I have previously played a variety of roles in shows such as King Rat in Dick Whittington, Smee in Peter Pan and The Mad Hatter in Alice In Wonderland.
I currently work in the IT industry and enjoy assisting with the technical aspect of our ongoing productions, as well as writing scripts and assisting with drama workshops.
SPECIALIST AREA / TRAINING: Comedy, Script Writing, Technical Theatre

STAGE SCHOOL

RECEPTIONIST & ADMIN ASSISTANT
I joined Stage School as a member in 2008. When I joined, I was immediately welcomed by all the leaders and the other members. Since I joined my confidence improved and I have playd many roles in past shows. Every member is important to us here at Stage School, and their talents are shown in the shows we put on.
Since I have been at Stage School I have made many extremely close friends. I often think of the school as an amazing, never ending rollercoaster of fun and I enjoy every moment!
I became an assistant for Stage School in 2014 and I am often found at reception sorting out the admin with Colin and organising our ticket sales.
I started stage School at the age of 7 in 2005. Now I help with the running of sessions and with the
performances. I have always enjoyed being a part of stage School and the fun that comes with it. It's
even better when seeing everyone be apart of the same enjoyment and fun that I remember. I love
being able to see the children grow in themselves much like I did through stage School.
Wizard of Oz is a show that holds a very special place in my heart as it was the first show I performed
in with Stage School and the first show I have directed with Stage School.
In 2015 I started studying at The University of Northampton. I graduated in 2018 with a Ba Honours in Drama with a first.
My degree taught me many skills which I now pass on during the sessions.
SPECIALIST AREA / TRAINING: Physical Theatre, Devising, Script Writing.